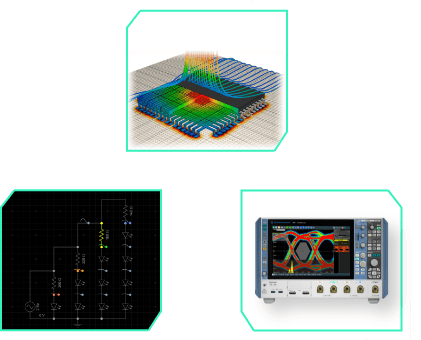 What We Do
efour is a leading PCB hardware simulation and analysis company. We specialize in Signal Integrity Analysis (SI), Electromagnetic Compatibility Analysis (EMC), Thermal Simulation, and Power Integrity (PI) Analysis. We perform in-depth analysis to ensure on-time production and reliable PCB performance to pair with your hardware.
Our
Hardware Simulation & Analysis

Processes

We perform four hardware simulations and analysis processes to ensure peak-performing PCBs.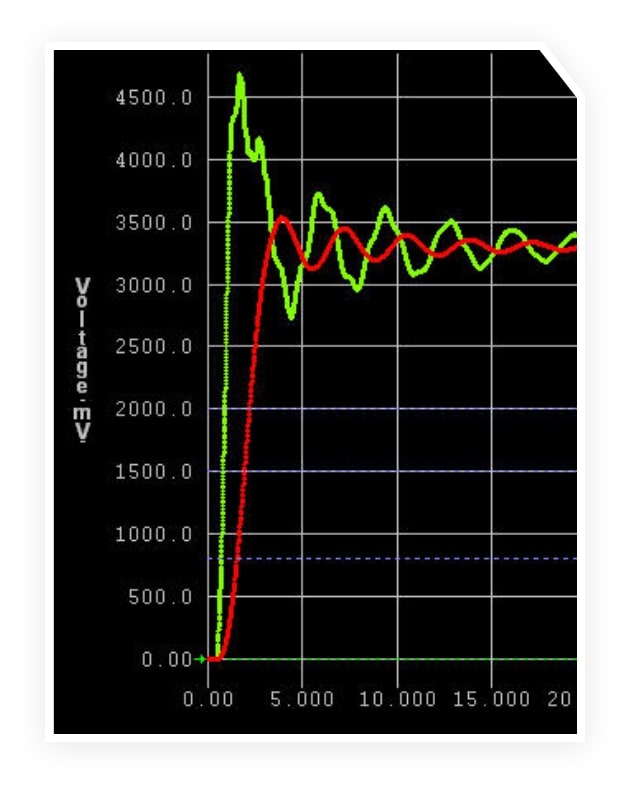 Signal Integrity Analysis (SI)

When designing complex PCBs, you often encounter issues of signal integrity (SI) that are driven by increasing data transmission rates, decreases in power-supply voltages, and smaller geometries. That's why we use IBIS model-based signal integrity analysis.
We perform SI analysis during the PCB design phase to reduce the number of iterations. Our in-house expert team checks the signal behavior and logic's increasing rise/fall time to ensure product integrity and fault-free circuit design.
Signal Integrity (SI) Analysis discovers issues such as parasitic capacitances and inductances of conductors, mutual induction of adjacent conductors, and circuit inconsistency. Once found, we can quickly get to their roots to eliminate them.
After performing the simulation, we give you a detailed report with simulation results and design progress with suggestions to modify the layout to provide better signal integrity.
Electromagnetic Compatibility Analysis (EMC)

With the rise of technologies such as the internet of things (IoT) and automation, electronic devices are rising with a steep curve. This increases the chances of electromagnetic interference (EMI) and can affect the performance of PCBs.
EMC analysis is a computational simulation that predicts the amount of electromagnetic energy generated within a product or system caused by both internal and external EMI. We at efour, possess EMC simulation tools, robust simulation infrastructure, and expertise to perform EMC at the highest level.
Once EMC is done, we provide you with a report that predicts products' EMC performance and provides recommendations for improvement in the early design stages. This reduces the number of iterations and the time of certification testing.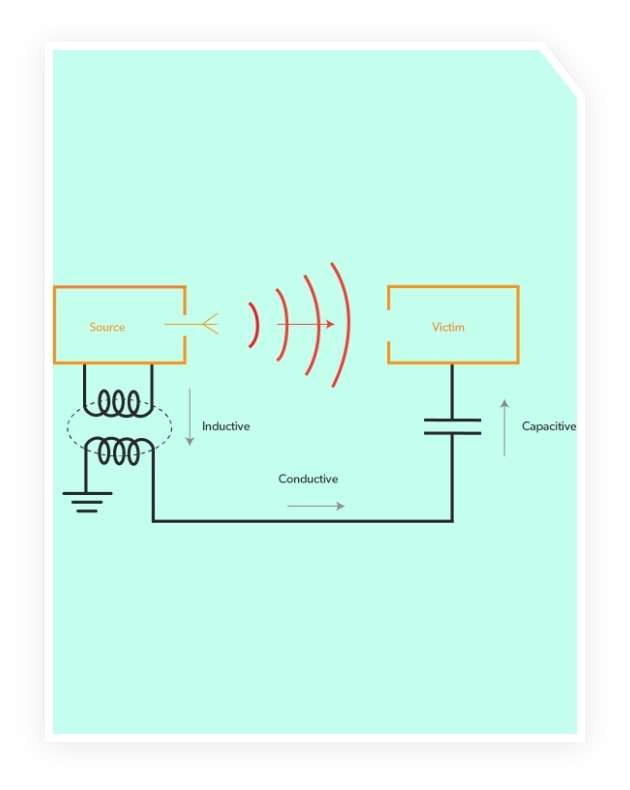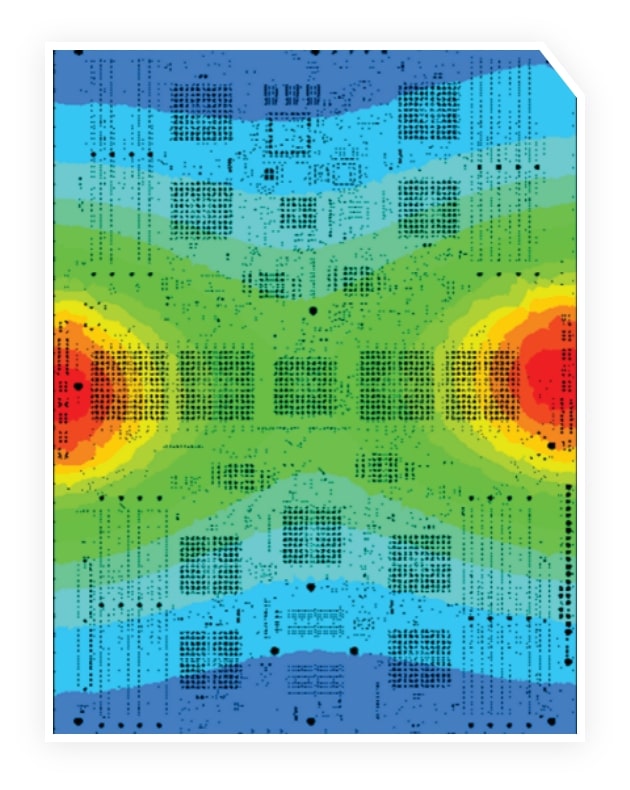 The thermal properties of a PCB play a critical role in its performance. Poor heat and thermal management techniques often limit circuit performance.
Thermal simulation helps in…
Checking the effectiveness of their layout, thermal vias, and heat sinks in every design.
Avoiding thermal hotspots and high-temperature affected areas in PCBs at the pre-development stage.
Understanding the PCB layout's airflow, temperature distribution, and heat transfer.
Improving device reliability and reducing design time and cost.
Power Integrity (PI) Analysis

Power integrity analysis is one of the most important things to identify and troubleshoot potential issues early in the design phase by simulating power distribution on the PCB.
The PI analysis allows us to evaluate the possible risks during device operation and helps us identify solutions to correct bottlenecks. Thus, we can predict parameters such as voltage drop at each point of the net, temperature rise of interconnects, planes noise level, etc. Using this data, we can discover many issues and prevent them by improving the design.
PI analysis results in a reduced number of design iterations, thus increasing the reliability of designed hardware.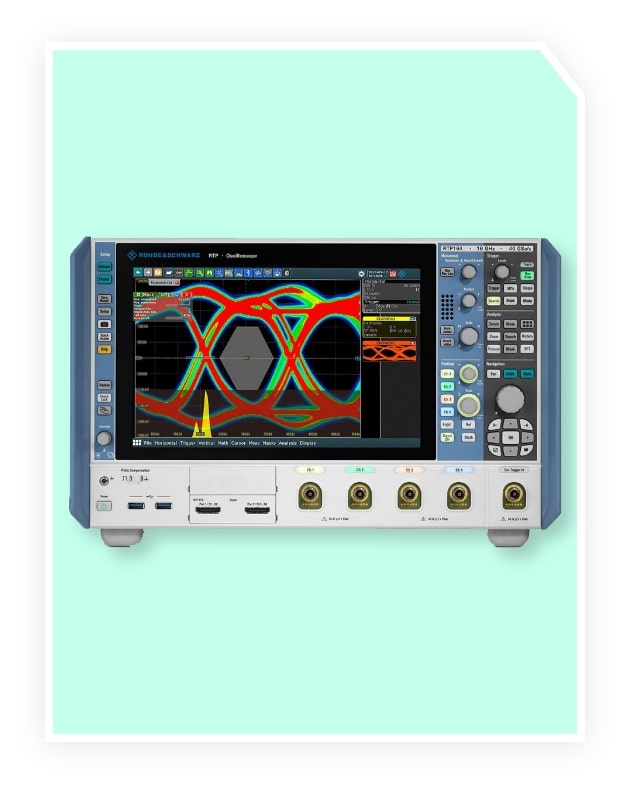 Why Choose efour for
Hardware Simulation & Analysis Services

?

efour is a PCB design company made of PCB nerds with years of experience in PCB Design and Analysis. We've mastered all PCB-related processes, from designing PCBs to manufacturing them over the years.

All hardware simulation and analysis done by efour is a synergistic effort by the board design and PCB design teams. We are obsessed with giving you the PCB that stands out in its performance and boosts your brand credibility. That's why we leave no stone unturned when performing thorough simulation and analysis.
Hire Hardware Simulation Engineer
The modeling & simulation engineer will prepare and run models using computational fluid dynamics (CFD) and finite element analysis (FEA) software packages. At efour, our expert hardware modeling engineer analyzes the test results and modifies the design as needed. Updates existing computer equipment so that it will work with new software.