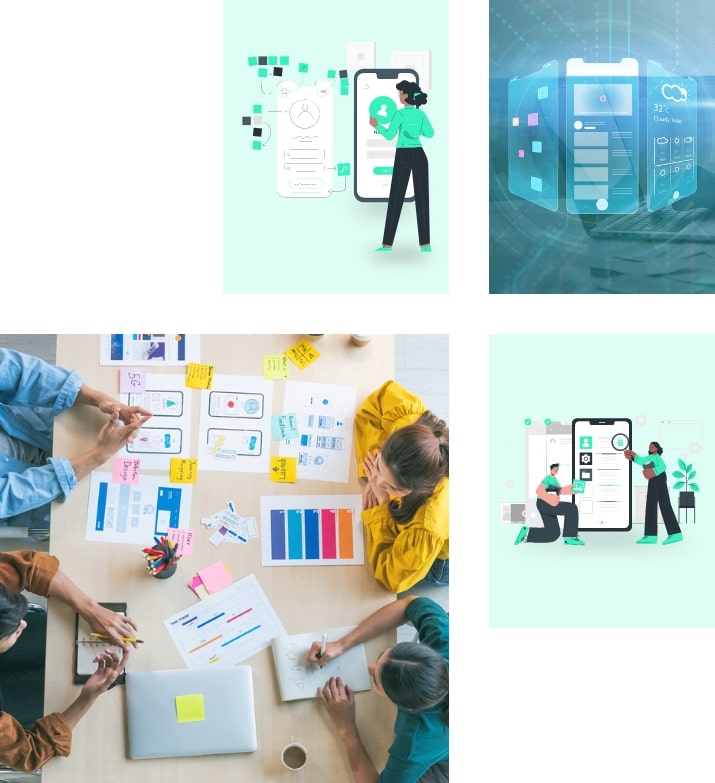 Give the Pixel-Perfect
UI/UX Design that Your App Deserves

We are a UI/UX design company offering services to startups, small businesses, and large corporations.
We specialize in helping companies build an aesthetic and brand presence on the web by creating engaging, intuitive, and beautiful interfaces that work well with modern web technologies.
We believe that great products are the result of thoughtful design. Our designers and developers use the latest industry-standard tools and technologies to deliver the best user experience to our clients.
Our
UI/UX Design Services

& Capabilities

At efour, our UI/UX Design services help clients build better products. We take a holistic approach to product design, building intuitive, effective, and beautiful interfaces. Our UI/UX Design services are built on decades of industry experience and are backed by the expertise of our in-house product designers.
UI Design
We offer UI design services to help business owners enhance their online presence and increase profits. Our UI design service includes user interface design, web app design, website design, and mobile app design.
Our emphasis remains to help you create a brand identity, build intuitive designs, and generate more sales throughout the process.
UX Design
Our UX designers will work closely with you to identify the optimal user experience for your product or service, taking into account the goals and objectives you've outlined.
We design experiences that improve the efficiency and productivity of your users while delighting them with innovative solutions.
UI/UX Development
Develop cutting-edge and intuitive user interfaces with the latest technologies, such as React, Vue, and Angular.
Our UI/UX developers come equipped with deep programming knowledge to turn the design into dynamic apps and websites. They also make sure that the interface is compatible with all the other systems in the application.
Product Development
We help companies build cutting-edge digital products, web apps, and digital experiences. Our services include website design, mobile app design and development, digital marketing services, and software development.
Our team of experienced designers, developers, and marketing specialists has worked with some of the world's most recognizable brands.
Our
UI UX Design Approach

Step 1 – Product Definition
The first essential step of our UI/UX design approach is product definition. Our team understands your product, company, and industry in this step. We will collect the user requirements based on your business environment. At the end of this stage, we create User Personas, User Stories, and Use Case Diagrams.

Step 2 – Research
For us, researching is the most crucial element of the design process. At this stage, we understand your business, your competitors, and the industry you work in.

Step 3 – Wireframing
Once we have enough data and understanding, we get on the drawing board to create a wireframe of each screen in the app to connect them with the user journey. Then, we turn them into clickable prototypes.

Step 4 – Designing
Once the styles and wireframes have been finalized, we start designing ideas collected in the above three steps. It's the show-time, and our design team will execute the final design in this phase.

Step 5 – Testing
Nothing goes untested at efour. We perform rigorous testing to determine overall product quality, and the designers make the improvements to give you the product you deserve.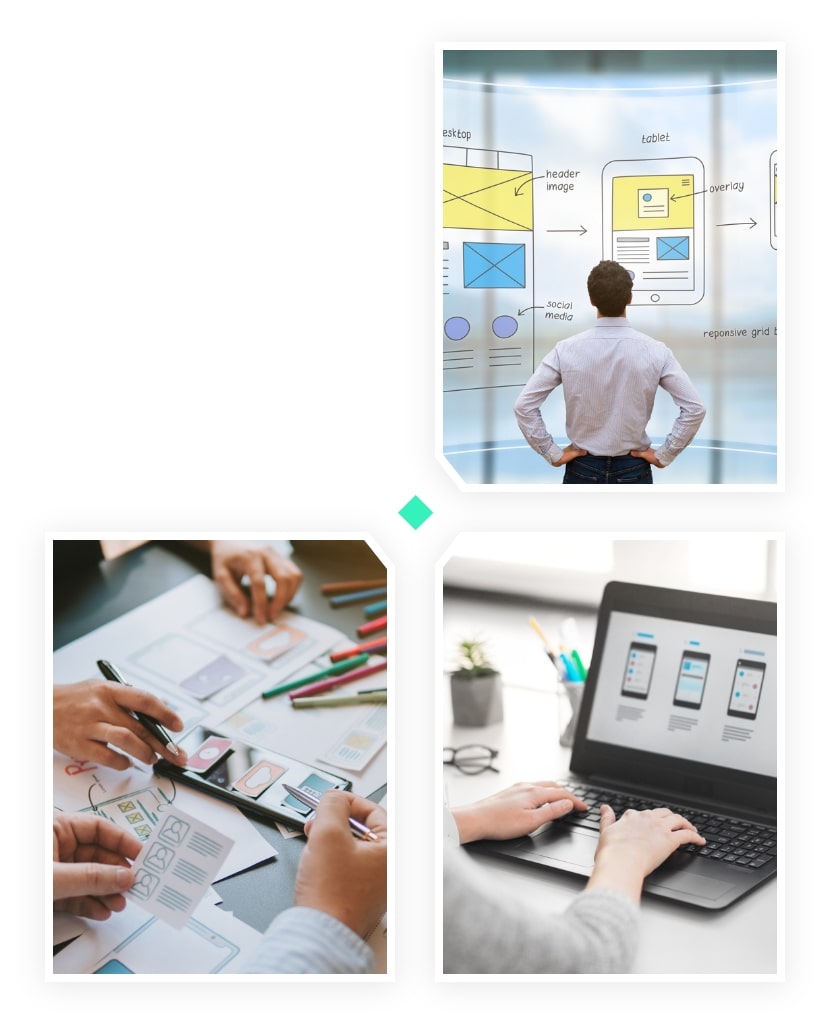 Platforms

On Which We Work

Our expertise across various technologies enables us to create high-quality software ui ux designs that deliver a world-class experience to your customers. Our stack of UI/UX platforms includes:
Sketch
Figma
Adobe Illustrator
Adobe Photoshop
Sympli
Invision
Zeplin
Media Encoder
Principle
Hire the Best UI/UX Designers
Hire top UX designers and UI developers from efour to help you execute your business operations efficiently. You will find top UI designers & creative professionals who are compatible with your industry, project, and company culture. Choose from highly experienced UI/UX designers for hire.
Frequently Asked
Questions