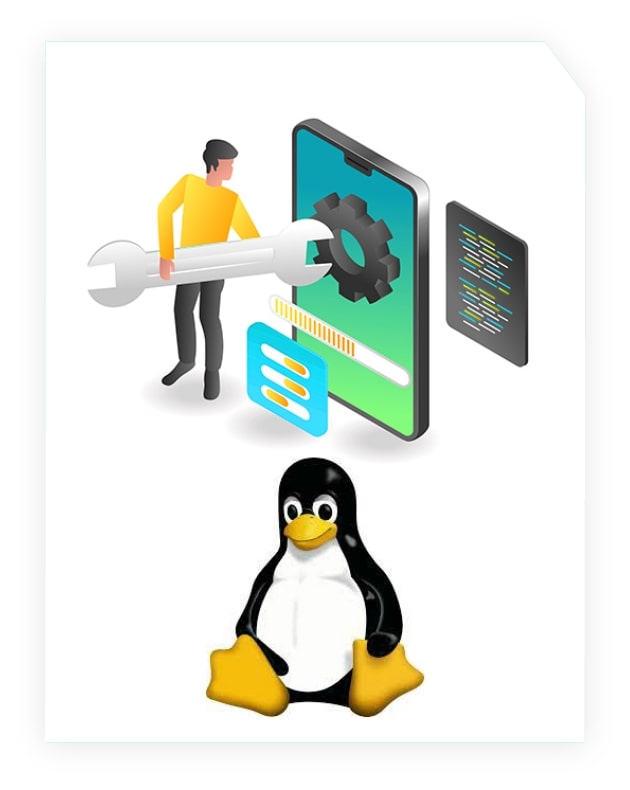 Best
Linux OS Customization Services

efour is an expert Linux OS customization company for those who can't live with the default Linux OS.
We provide professional services, including the full range of ports, customizations, and custom Linux distributions (e.g., custom Ubuntu-based, custom Fedora-based, customized Arch Linux-based, etc.), to pick the flavor and configuration that works best for you and your business.
Our expert team can complete Linux ports to new hardware platforms and improve other platforms. This work enriches us with exceptional expertise in the hardware and operating system.
Android OS Customization

Services

We provide the highest level of customization and expert services for Android-powered devices. Our engineers' team is talented in giving full customization for Android at all levels-Platform & Hardware, HAL & Drivers, Framework & Internals, and Applications.
We specialize in providing the highest quality Android customization services to our customers across the globe.
We understand that each customer has different requirements, so we provide a variety of options to choose from. This allows us to provide our customers with the highest level of customization and support, regardless of the scale or scope of the project.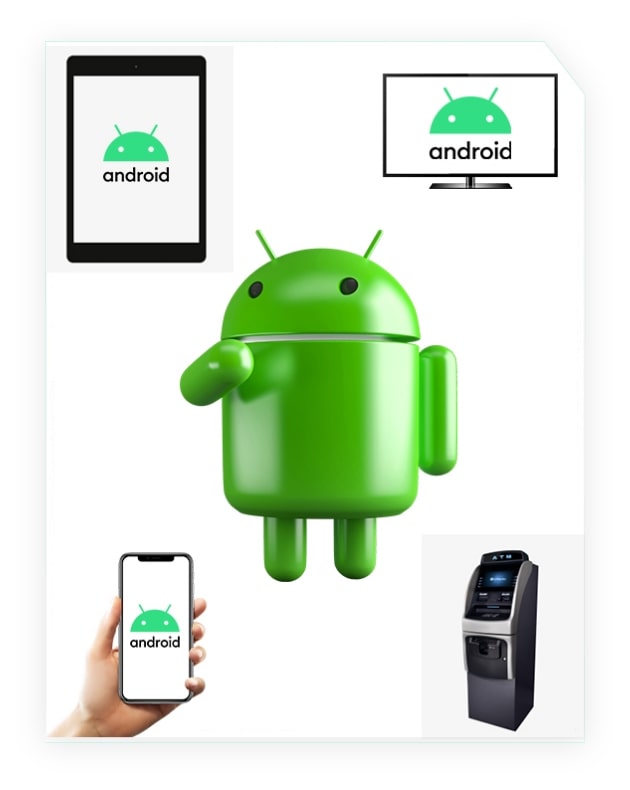 Our Offerings for
Linux and Android OS Customization
Android Firmware Customization
Our expert team has expertise in customizing Android firmware at all levels, from platform and hardware to application and framework.
We provide custom Android firmware development services for various OEMs and ODMs. We offer customization of Android firmware for Android Smartphones, Tablets, and other Android devices.
Application Layer
efour provides Application Layer Development Services for Linux and Android platforms, providing services and solutions to help our customers discover the possibilities of open source technology, scale their operations, and achieve their business goals.
Kernel Development & Customization
efour provides complete kernel customization services for Linux and Android-based devices.
We build customized rootfs and kernels for Android devices, and for Linux, we build custom kernels for various purposes. Our fully-customized kernels are made for specific scenarios, and we can configure them to match your device's needs.
Why Choose efour for
Linux and Android OS Customization Services?
End-to-End Solutions
Whether you're looking for Bootloader development, File system Customization, Kernel Development, or any other OS customization-related service, efour is your one-stop-shop for all.
Robust Security
We strongly emphasize ensuring water-tight security in everything we do. Our development practices are based on the most modern security practices and protocols.
Expert Developers
We have a team of expert Android and Linux developers who have expertise in delivering OS customization solutions for a wide array of industries. They're are skilled at offering customization at all levels – be it Kernal, Platform & Hardware, Framework or Application.
Top-Notch Support
You get a dedicated project manager to understand your requirements, pass them on to the developers and resolve any issues. They're available through chat and calls so that the project goes seamlessly and doesn't cause any delay.