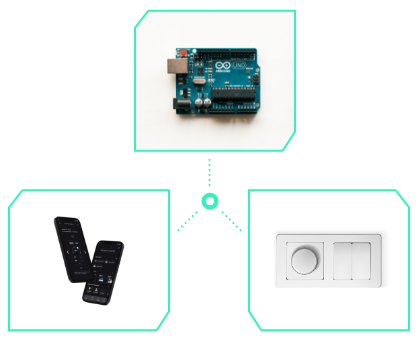 Abstract
A secure and robust product that makes it possible to integrate IoT-capabilities into simple electronic devices and appliances. These compact smart switch products can integrate into the older system without any rework to the infrastructure. The savings in energy and improved functionality with minimum efforts and investment make it worth choosing our smart switches.
Smart Digital Switches

: Project Exposition

At efour, we have created a unique path in the IoT industry with our own best custom IoT products. Besides numerous IoT projects that we did for our international clientele, our IoT developers also dabble into new and exciting IoT product ideas.
After successfully developing IoT products with a global appeal like smart parking and industrial smart helmets, we were looking to expand our embedded solutions capability with a smaller and more commercial product.
Our team of business analysts and IoT innovators banded together to research extensively for that one product that would be present at almost every location that people access (home, office, social gatherings, etc.). That's when we came up with the best possible IoT product idea, compact WiFi smart switches.
Almost all our home and office appliances need a power plug to function or recharge, and those plugs work on switches. So, we decided to IoTify the source rather than a wide range of products. We found out what the existing smart switches offered and the issues these smart products have, and we improved upon them.
We resolved the outdated smart light switch design with a new and improved IoT product with higher capabilities and functionality.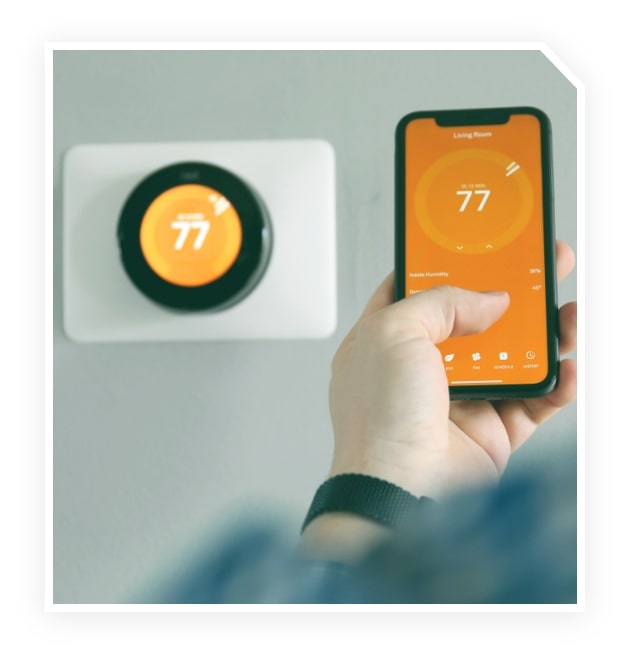 Industries Benefiting From Our
Top Smart Switches
Real Estate & Construction
Residential Societies
Large Townships
Commercial Buildings
Halls, Auditoriums, Malls
Government Buildings
Schools, Colleges, Universities
Industrial Workshops
Large Office Spaces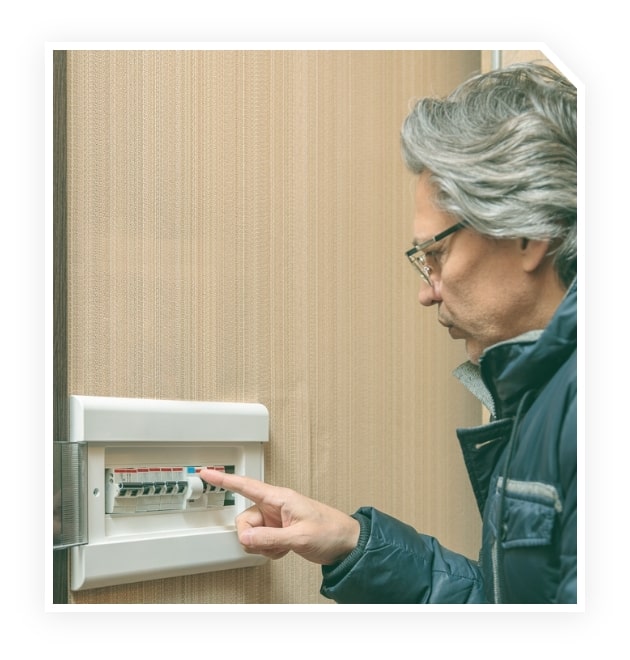 What Are The
Customer Pain Points?

There are two categories of customers, and both face different troubles. The first ones don't have the smart dimmer switch installed in their homes or offices, while the second category is of people who have integrated outdated wifi light switches.
Here are the pain points of both these categories of customers:
Senior citizens forgetting to turn appliances on or off
People getting a higher electricity bill than they expected
Can't do anything if appliances stay on after leaving the property
Need to get up to operate any switch in the home or office
Smart switches stop working if the internet is down
Can't operate the smart switch if the physical switch is off
Benefits Of Integrating Our Best

Smart Switches Into Your Infrastructure
The smart switches that we built were the ultimate resolution for people looking to integrate or upgrade their smart homes and offices. There are several benefits to our IoT product, but the top one would be that this system has virtually no additional cost of integration.
Get mobile access to all the switches.
Control all the plugged-in devices from anywhere in the world.
Advance power calculation before the bill is generated.
It can work without the internet (if you connect all the devices to the local network).
The product works independently to the physical switch status.
Lowers human efforts to save power.
The retail value of the property increases due to the "Smart Property" label.
Advanced device actions are possible with our IR blaster product.
Top Features Of
Smart Switch IoT Product
All the best WiFi switch features were developed by working upon the existing smart home light switch models in the market and researching the end-users' wants. These are the most prominent features of our commercial smart switch solution. We are also upgrading as new trends are introduced in the IoT space.
02 Load Handling capacity per switch – 230VAC @10A
04 Google Alexa Integration
05 On/off plugged-in devices via a mobile app
06 Single tap for multiple device control
07 Away mode can set the smart fixtures on and off at random times to protect from thieves
08 Voice command with smart speakers can be integrated
09 Advanced device commands with additional IR blaster specific to control old Air conditioners
10 Encrypted data transfer for secure network
11 Appliance usage scheduling via the app
12 Local network functional (when the internet is down)
How Did We Solve Challenges Faced During
Smart Switch Project?
The way to innovation is through untouched waters. This was our experience of innovating a never-done-before product – Smart Switch. Our IoT Software Development team faced fair share of challenges only to find out-of-the-box solutions. We are nothing but proud of the team and hence here we share the challenges we faced with our solutions while developing the smart switch.
1. Switch's off Position Issue
One big concern with smart switches is that you'll never be able to control them via a smartphone app if the physical switch is in the off position.
The classic solution is to fit in a custom switchboard; while it will resolve this issue, it'll be a costly affair. We wanted to create an IoT product that could be integrated to your existing switch panels without any major rework. So, we built a compact IoT product that can be attached to your existing switchboard.
2. What Happens When the Internet Is Down?
An IoT product exclusively depends on the internet to function, hence the name Internet of Things. But what will happen when the internet is down due to some reason?
We built a system that could work even when the internet is down. The solution is quite simple. Our smart switches will be connected to your home or office's local WiFi network, and if your mobile is connected to the same local network, you can access the products even without the internet.
The Impacts Of Our

Various Stakeholders
We chose to work on switches for our new IoT project because, in a digital world, it's the key to running every other product, leading to high potential.
Here are all the wonderful impacts that our product has brought on various stakeholders:
Open-source
Low investment
Low subscription fee on Play Store
Great device compatibility
Easy maintenance
Faster deployment
Better security
Tech Stack Used To
Create The Fabulous




Smart Switches

IoT Product
Hardware



Firmware


Software


What Is The Future Scope Of

The Smart Switches Product?
The future of IoT and particularly our IoT product, is very promising. You may think how much more could one innovate with an electrical switch, but we're just getting started. We have planned several powerful additions to this product in the short term as well as long term.
Anyone can control their smart office and smart home light switches with a mobile app, but we all know that wearable devices are the future of IoT. So, we are working on making our products accessible with prominent wearable devices like smartwatches and smart bands. Another short-term goal is to make a software upgrade to provide users the information about all the plugged-in devices' maintenance and upgrade calendar.
A big plan for our smart switch product is to integrate machine learning into the system, which will learn the user patterns and create a profile for them based on their daily interactions with lights, fans, and all other plugged-in appliances. This way, the system can automate several tasks according to the user's preference.