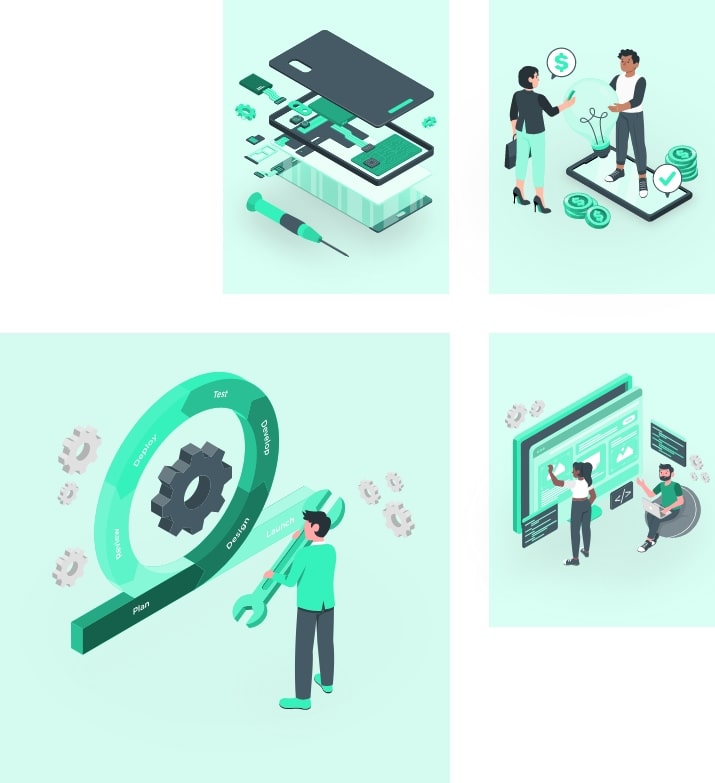 What We Do

efour is a leading service provider of Embedded End to End Product design and Development in India. We join hands with startups, SMEs and fortune companies to benefit them by designing and creating a new product right from scratch.
As a team of talented, experienced and dedicated designers and engineers, we offer a combined experience of 100+ years for an overall physical product development.
With experience in Electronic product development, we help our clients in transforming their idea into reality to deliver a complete experience – product design engineering, product manufacturing, quality assurance and automation.
At efour, we understand the requirements and objective of your business and create a product from scratch right from managing design projects, giving initial design briefs till the pilot production.
We have a close network of associates for rapid prototyping, electronics design and sourcing and mass production to design a new product for your business.
So, if you are looking for customized product development and product engineering service, call us today! We're here to help you!
Some Facts To Represent

efour's Strength
10
Years of Delivering Value
110
Designers & Engineers
Product Development

Steps

Typical

Product Development

Our typical product development process has been refined over 10 years to deliver real business results with detailed engineering-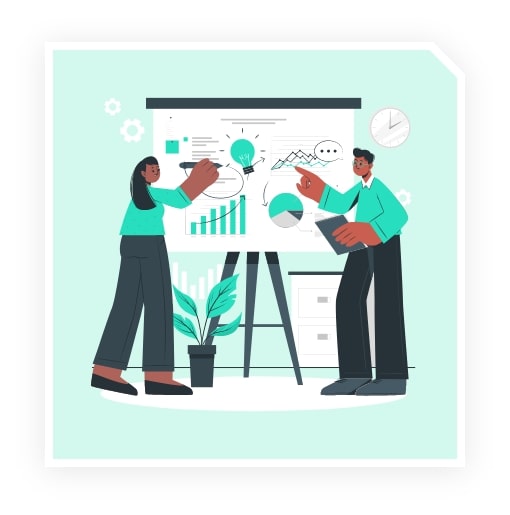 1. Ideation and Validation
The initial stage of product development begins with generating new product ideas and brainstorming sessions. Here we initiate a new product concept after considering your target market, existing product, SWOT analysis and market scanning.
2. Sketching Rough Design
After validating the concept based on value proposition and success metrics, we begin with sketching the rough draft of your product. Through this, we aim to finalize the layout choices and confirm the arrangement of icons, buttons, color combination and their placement.
3. Making a Prototype
Once the sketching is finalized, our team will start working over the minimum viable product (MVP). It will have the features necessary to go to launch with. After developing the product prototype, we undergo product testing and validation.
4. Validation and Testing
Here our QA Analysts ensure the quality of your product through Concept development and testing, Front-end testing and test marketing. After finding and rectifying all errors and bugs, we begin producing the final product by initiating the manufacturing process.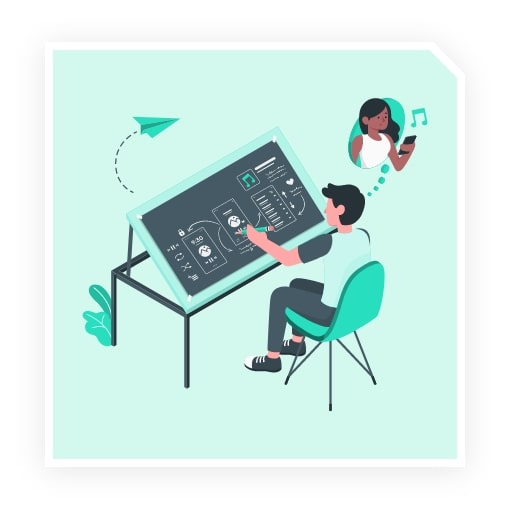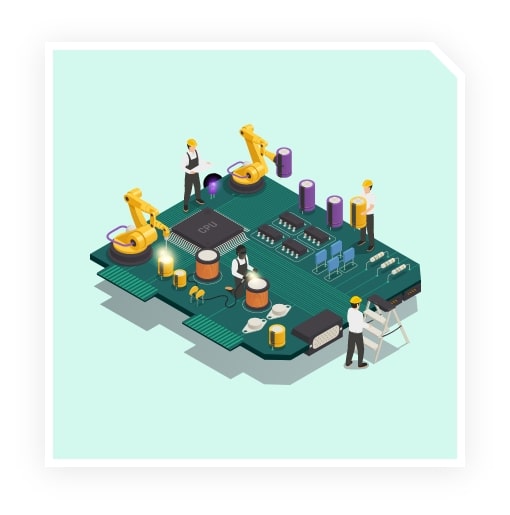 5. Manufacturing Support
We offer manufacturing support to your business through a significant production facility to streamline a successful launch into the market. Our team will help you network with the best suppliers at the best rates so you can strengthen your market space strategically.
6. Commercialization
This is the final stage where marketing and advertising take place to position your product into the minds of the customer. Commercialization often leads to massive costs in terms of initial investments towards sales promotion and ad release.
Build a scalable product and maximize your return on investment with efour today!
Electronic

Product Development
1. Ideation and Validation
Firstly we understand your business goals and requirements before developing a concept. Our team brainstorm and collect a pool of ideas to solve your problem. After considering the product specification and functionality needed, we come up with a PCB design that suits perfectly to your product. Our professional designing team will prepare 2D mockups as a design template.
2. Creating a 3D Model
Once the client approves the 2D mockup, we start working on 3D models and move towards electronic product development. The best part about 3D mockups is that it will give a live look and feel of the product with an in depth specification. efour has the most advanced technology to create a successful 3D model for any product.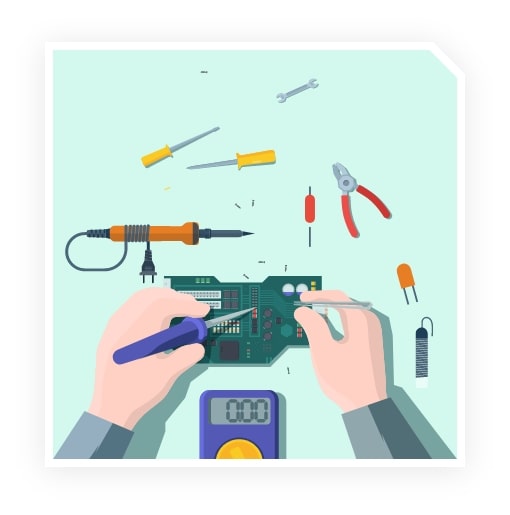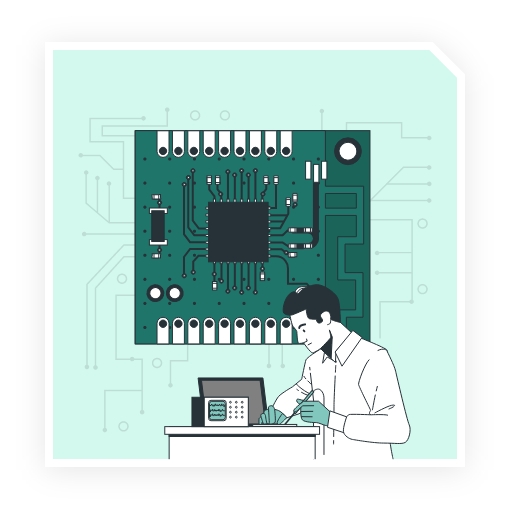 3. Designing PCB
After creating the 3D model, our certified engineers will design and create a layout of your PCB. We will scrutinize every activity and ensure that you come with a cost effective and pragmatically sized circuit board. Besides that, our QA analyst works incessantly in scanning the errors and debugging the flaws at the early stage.
4. Creating PCB and Prototyping
After finalizing the layout of the PCB, our electronic engineers will start working on creating the PCB and prototyping. Now once the prototype is ready, you hold the actual product in your hands. Here we expect some revisions and modifications into the product prototyping before announcing it as the final version for manufacturing.
5. Costing Process and BOM
Once the prototype is made, we will summarize all the materials required in electronic product development. Besides that, our team will help you connect with the best suppliers who deal with the most effective rate without compromising on the quality standards.
6. Mass Manufacturing
This is the final stage where your electronic product will undergo the production line. It is always better to sample test the first batch of manufacturing. However, it is cost effective and thoughtful decision to go with outsourcing manufacturing for high quality work. Count on us and we will build a product prototype just like never before!
From ideas to concepts to reality. efour is here to help you with a full lifecycle product development service!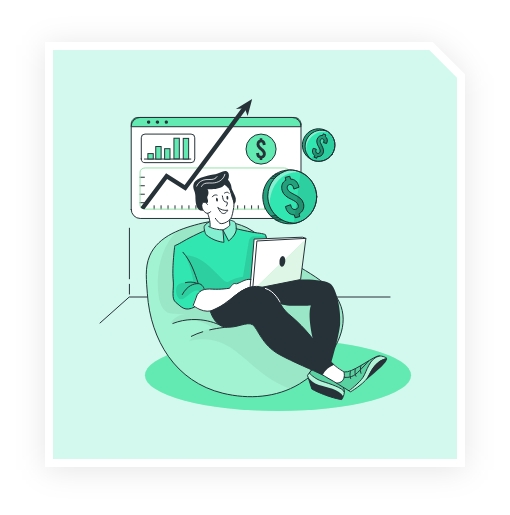 Why Choose efour for
Product Design and Prototyping Services

?

We have a proven track record of delivering high-impact products that help our clients achieve their business goals. Our world-class experts have the skills and experience needed to take your idea from concept to product launch. Our process ensures that you get the most value from your product development investment. We'll help you define your goals and then work together to identify opportunities and develop a roadmap to get you to your goals as quickly and efficiently as possible.
Experience
efour has more than (10+) years of experience in product designing and engineering to offer your company an excellent return on your investment. Our services are easily adaptable to the requirements of your business product.
Attention to Detail
We are a team of professionals who focus on every minute detail to help your business stand out from the rest. We take work seriously and scrutinize every factor before submitting to our client.
On Time Delivery
We respect your urgency towards delivery. Therefore our team works harder and keeps a close eye on the budget assigned and timeline decided. We do not over promise, we over-deliver our promise.
Professional UI
With a team of professional UI designers, we focus on user friendly designs while developing a product to increase customer acquisition and loyalty and maximize revenue generation opportunities at large.
Result Focused
efour is a trusted product development company that creates digital adaptable products, not just features. No matter the specifications that you are looking for, our team knows how to take you there.
Client First
Clients are always at the core of any business. We understand your business and start from where you are with your ideas and convert them into a successful business product addressing and solving the pain points too.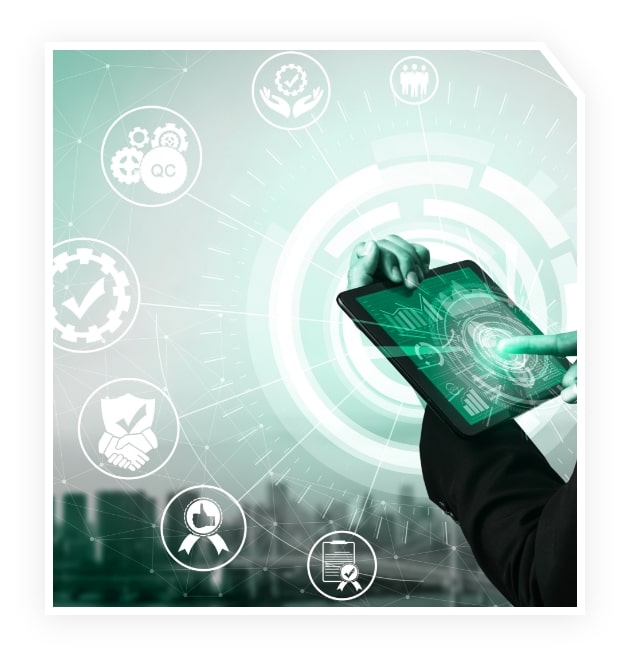 efour's

Industry Expertise In Product Engineering Services

Smart IoT Healthcare Solutions
Smart Electronics Product
Industry IoT solution
Automotive Industry Solutions
Home Automation
Custom Security Surveillance
Frequently Asked
Questions