Why Choose efour for
Mobile App Development

?

We're a mobile app development company with years of experience delivering high-quality apps for businesses and individuals. Our mobile app developers will work closely with you to understand your goals, ideas, and vision for your app. From there, we'll develop a roadmap of features and functionality that will enable you to achieve your goals and turn your ideas into a reality.
We'll also be there to provide assistance and support throughout the life of your app, offering bug fixes, new features, and assistance with marketing and branding efforts.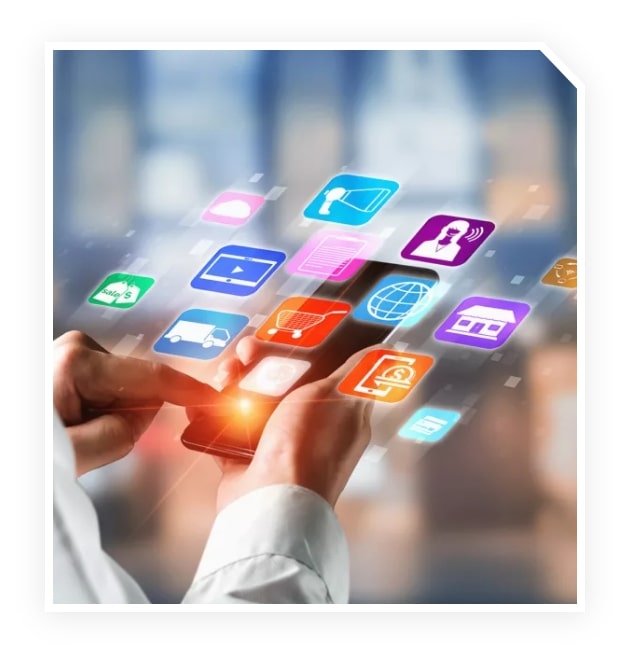 Our
Mobile App Development Services
We offer a wide range of mobile app development services. Whether you need a simple app for your business or are looking to build an app for your next big invention, efour has the expertise and experience to help you succeed.
Native App Development Services

We specialize in native mobile app development, which means we build apps using the native mobile app development languages and tools. This results in better-optimized apps for specific platforms and is more reliable than hybrid apps.
With native development, you get the most out of the capabilities of each platform, which means your app can do more and be more beneficial to your users. You also get the most up-to-date features and design trends, which keep your app competitive and relevant.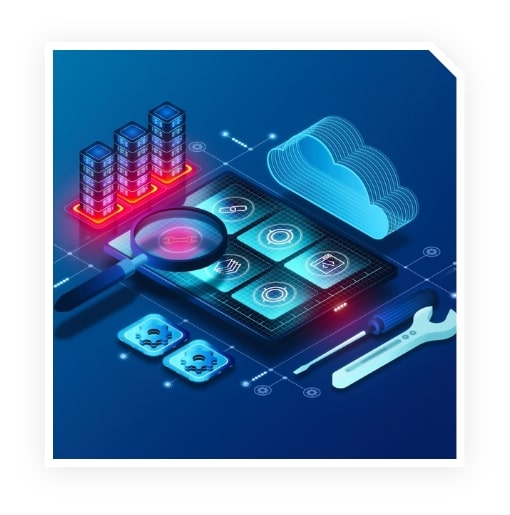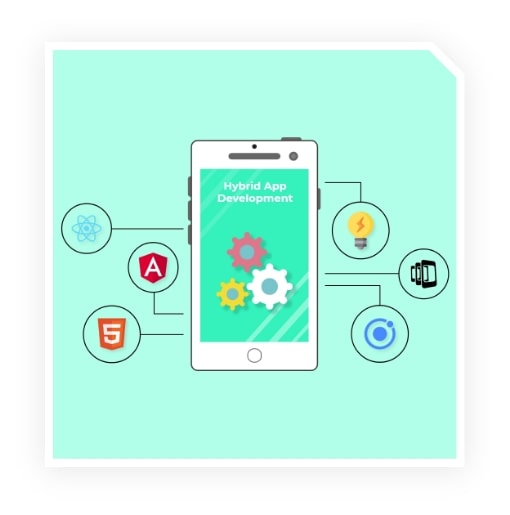 Hybrid Cross-Platform App Development Services

Our in-house team of mobile app developers will work carefully with you to ensure that your idea is translated into a fully-functional app, regardless of the operating system. We will design your app based on the latest industry trends and the best technology available, so you can be sure that your app will look and work exactly how you want it to.
Our cross-platform mobile app development services will provide you with the highest quality output possible no matter what platform your app will be built for.
Business Analysis & Consulting Services

We provide our customers with web and mobile app business analysis. We constantly check the validity of our data and the accuracy of our estimates and calculations. We are specialists in business analytics and mobile app development, marketing, and supply chain.
We have been in the IT business for more than 20 years and have a team of professionals who can help you with your IT needs.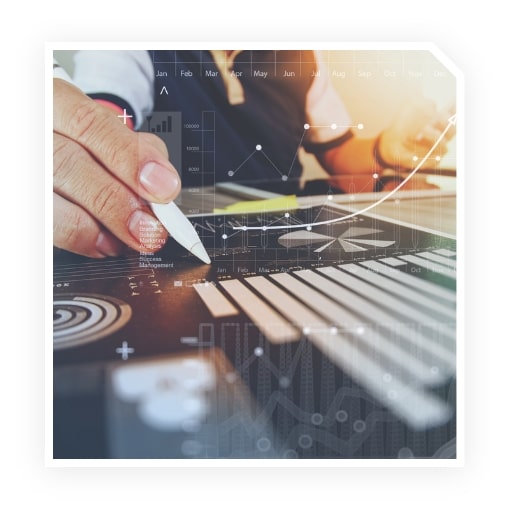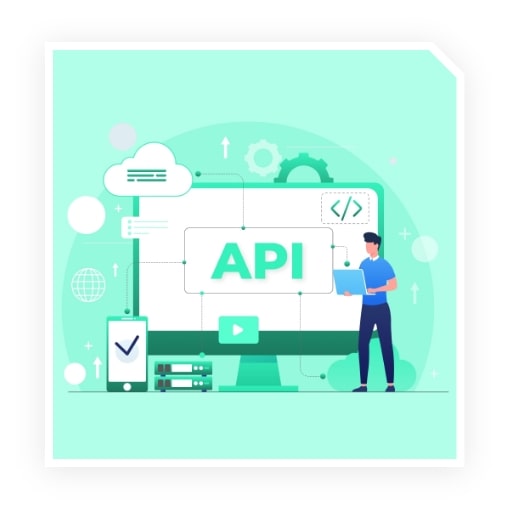 API Integration Services

We specialize in developing high-quality APIs that allow our clients to integrate with their technology seamlessly. Our goal is to provide the building blocks so that our clients can focus on their core business, not on building complex integrations.
Enterprise Mobile Apps

We focus on developing and providing cutting-edge enterprise-grade mobile apps to our clients. We take pride in our work and are passionate about helping our clients achieve the best possible results from their apps. We believe great software starts with a great idea, and we work hard to make sure our clients' ideas become a reality.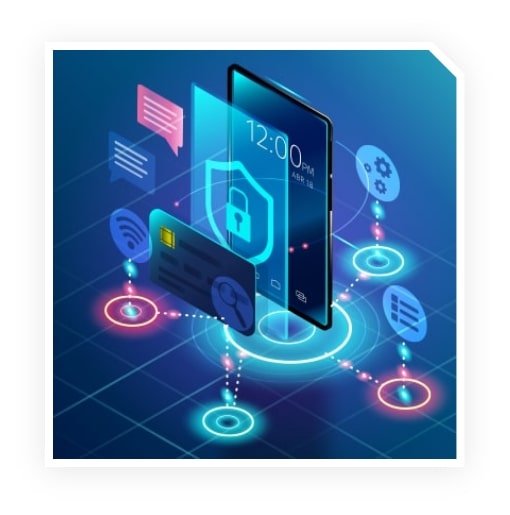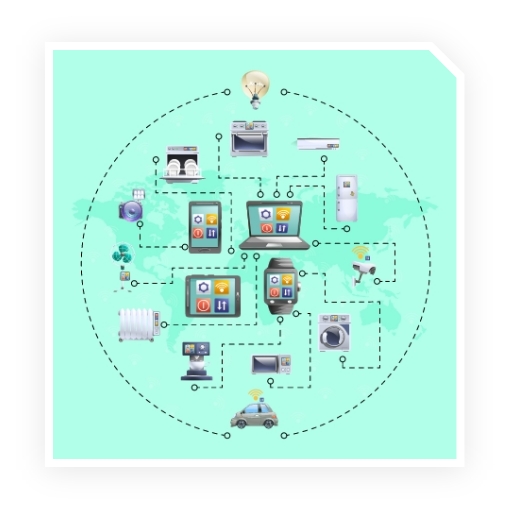 Apps for the Internet of Things

We design and develop IoT mobile apps that are secure, easy to use, and help our clients manage their IoT devices from anywhere in the world.
We create our applications to meet the unique needs of our customers, whether that's in the field or the office. Our goal is to make IoT management easy and intuitive, so you can focus on your business without worrying about the technology.
Key Benefits of Having a
Mobile App for Your Business
Having a mobile app for your business is a great way to improve your marketing reach, automate business processes and make your business more efficient. Let's see all the benefits one by one.
Increased Sales
We are an IoT mobile app development company based in Ahmedabad, India. We design and develop innovative mobile apps that automate processes and solve day-to-day problems.
Our mobile apps have helped organizations increase sales, reduce marketing costs, and improve customer engagement.
Better Customer Engagement
We at efour, are passionate about delivering world-class digital experiences that result in significant business value for our customers.
Our mobile app development services will help you achieve better customer engagement with your mobile app, which results in increased business.
Stand Out From the Crowd
When it comes to mobile app development, you have many options, but it's hard to stand out from the crowd. That's where our mobile app development services come in.
We'll craft a compelling app that drives users to your business instead of the competition and helps you build a solid online presence.
Reduced Marketing Cost
We help companies reduce marketing costs by providing mobile app development services that focus on user-friendly interfaces, high-quality content, and optimized marketing strategies.
Our team of app developers and designers works hand in hand to create award-winning apps that generate traffic, conversions, and revenue.
Hire Our Mobile App Developers
Hire the top mobile app developer at efour for quick results and affordable mobile app solutions. You can hire an app developer from our skilled and experienced mobile developers. They will help you build a mobile app with any complexity and solve your most difficult development problems.
Frequently Asked
Questions
One needs to consider several considerations when hiring a mobile app development company. The first and foremost thing to look for in a mobile application development company is their experience developing apps. The more years of experience the company has, the better it is. Avoid hiring a new mobile app development company, as they are likely to make the same mistakes that larger companies have committed.
You need to ensure that the company you choose has the necessary expertise, resources, and capabilities to deliver high-quality apps on time. It is also essential to find a company that can understand your business goals and requirements and provides a solution within your budget. You can choose between hiring a full-service app development company or a mobile app development company that offers turnkey solutions.
There are many ways to build mobile apps. Some use heavy frameworks such as Angular or React Native, while others use libraries and frameworks designed for mobile app development, such as Xcode or Android Studio. Which framework is best for you depends on your needs and the type of app you want to build. But one thing is sure: building mobile apps requires a framework.
In the past, app development was a high-risk, high-reward industry. It required a lot of capital investment, which meant that only the most prominent companies could afford the plunge. Today, however, thanks to the prevalence of mobile devices and the multitude of app stores available, it has become a lot less risky. In many cases, app development can even be profitable, so it's now possible for even the smallest of companies to get in on the action.